Originating from the romantic capital of Paris, France, it opens a testimony of love.
The most beautiful gift for yourself or your loved ones' family and friends.
The happiness that comes to mind when you see it.
Express your love with themost unique and delicate necklace.The envelope locketcarries a pleasant surprise inside- a love letter worth a thousand words.
Inspired by classic handwritten love letters. this necklace will remind your special someone that your heart is always near. no matter how far away you are.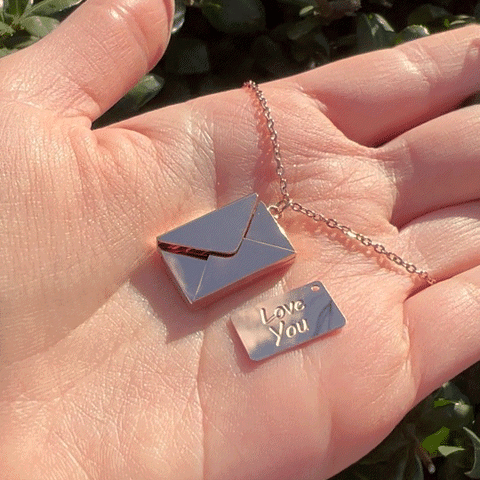 Handcrafted and plated with genuine 18K Gold and packed with care in a heart-shaped jewelry box. Love Letter Necklacewill be the perfect gift for your loved ones.